We haven't quite gotten out of the mud yet, but the students are here, final registrations are being arranged, and life is beginning to return to that craziness that is normal on a small college campus.
There are signs of progress. The parking lot, for example, is almost ready to be poured. Here's how it looked at 8 am on Monday, August 27th.
Of course, other parts of the campus aren't even this far. Signage, in some places, has a rather temporary look to it - like this sign on the side of the Union: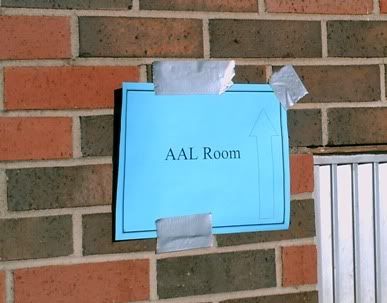 Meanwhile, one place has a sculpture where there used to be an architect's imitation of a sculpture. Josh Smith created this DaVinci inspired Science Logo for the east front of Nelson. Ed Pogue got it in place and helped finish the final touches. It is amazing. Go see it in person.
While you're on campus, see if you can find the little fishies.