Just a short post on the car show.
I went. I saw. I was amazed.
Car collecting, restoring, rebuilding is an amazing obsession. I am a car guy to the extent that any normal American guy is a car guy. We all remember certain cars that we wanted as teenagers but could never have.
I always wanted a sleek little sports vehicle. A Triumph TR3 or a MG-TD or a Jensen. My buddies wanted GTOs and Corvettes. I have to admit a certain fascination for the '57 Chevy and the '58 Corvette, but I really am not that taken by the Corvette.
Anyway, all those cars and more were there at the car show. I'm preparing for a sermon (I preach at Bethany 10:30 am tomorrow) so I'm in a rather introspective mood.
Went to the car show and talked to almost no one. That's not like me. But I'm thinking, I'm thinking, I'm thinking. One of the things I think is "this was a nice show." I think it was, but I have no critical judgment available for the car show at the moment. Here are some odd pictures then.
This is the fanciest air filter I've ever seen. It reminds me of the texture and color of an old sofa.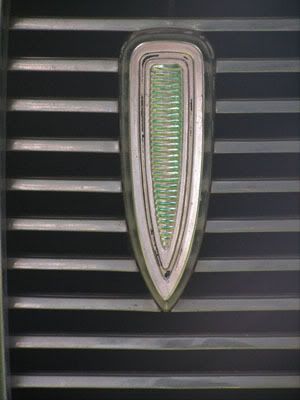 I've always been drawn to the Edsel. Maybe I share some of its traits.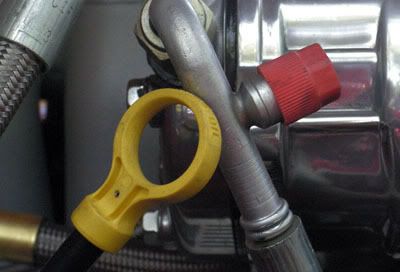 The beauty of really clean industrial machinery. Different from the beauty of really grimy industrial machinery.
Finally, a self portrait. I might end up using this for a logo.